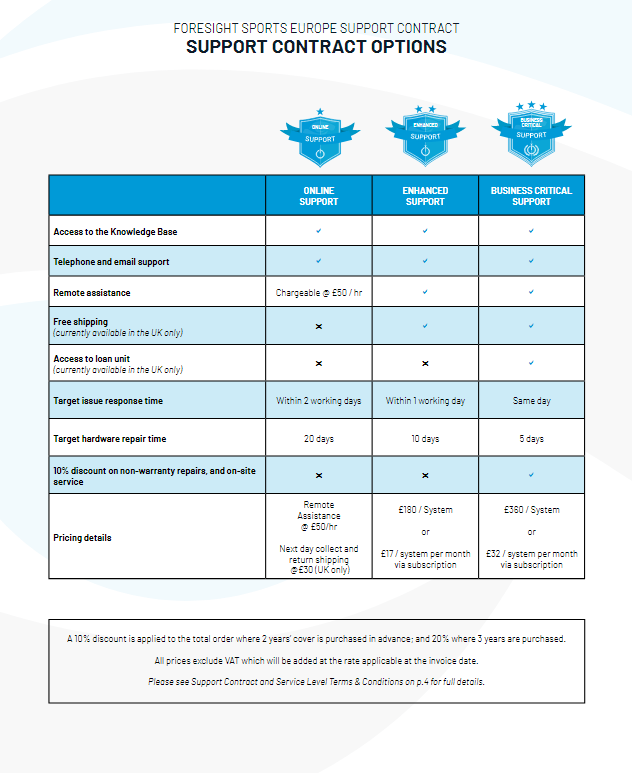 The attached PDF is the latest guide explaining the different support packages Foresight Sports Europe offers our customers within the UK.
If your support contract reaches its expiry date and you choose not to renew it, or you do not have a support contract, then you will not have access to many support services (such as telephone support, remote dial-in sessions, loan launch monitors, and discounts on repairs).
The support services available for customers without support will be limited to:
• Access to online support articles explaining how to resolve common issues.
• Non-priority email support via support@foresightsports.eu.
If you require additional assistance, please email support@foresightsports.eu