This article is designed to provide more information about the Putting module which has been released for the GCQuad. You may want to read this article if you have purchased both the Putting module and FSX 2020.
Currently, the Essential Putting Analysis (EPA) feature is available for the display of GCQuad Firmware v2.0.0.9 and FSX 2020 upgrade but only with the 30 Day Trial or permanent EPA purchase. You will not get Putter Face Data if only the Club is activated and EPA is not activated.
With FSX 2020 it will automatically activate and operate Putting mode while on a putting surface in Play or Improve modes. In Improve mode you can right-click anywhere on the minimap to drop the ball in a specific spot. So if you drop the ball on the green you should automatically activate the Putting mode.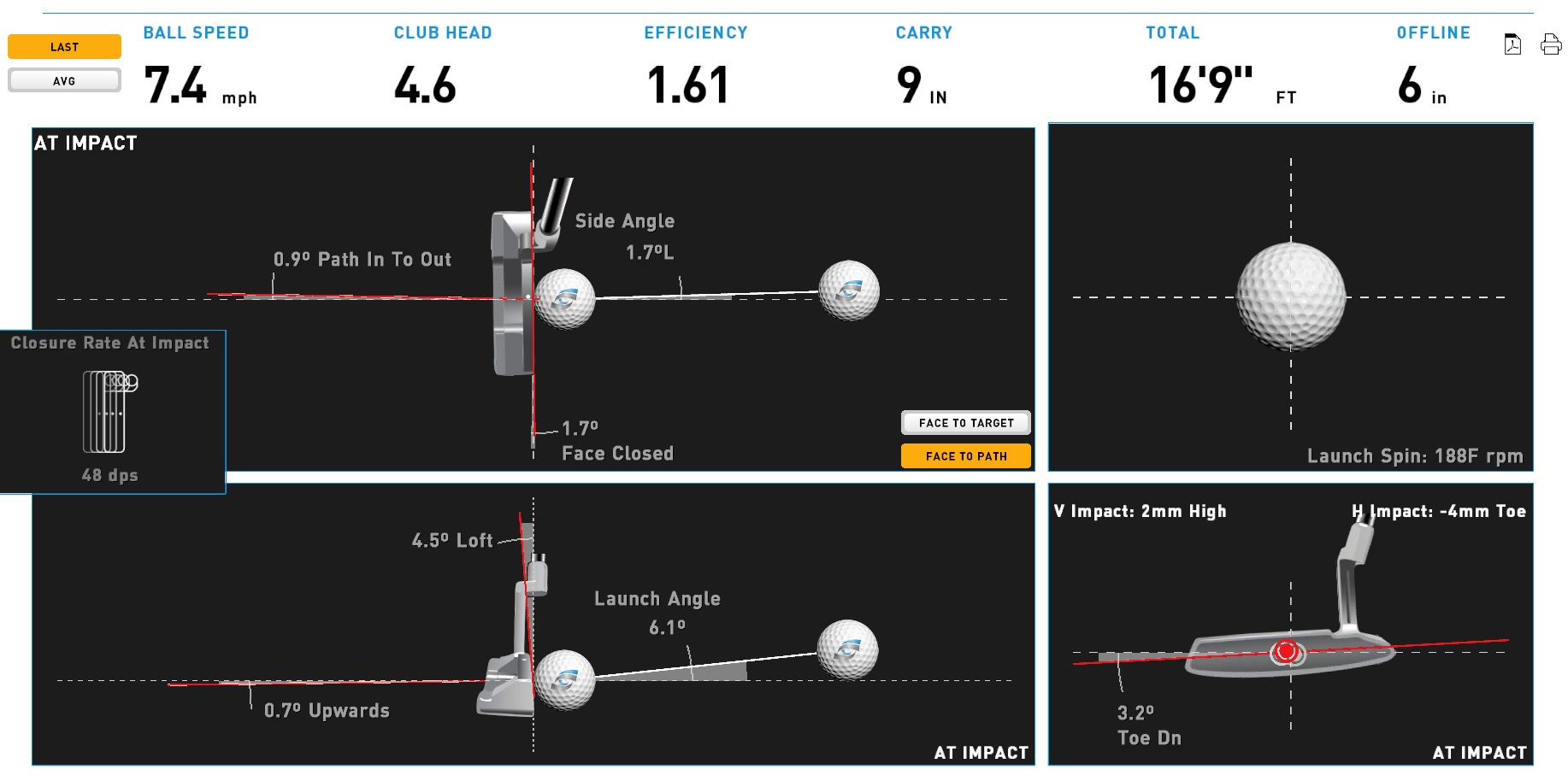 Pay attention to the blinking lights on the GCQuad, blue lights mean Ball only, blinking green lights mean Ball and Club, and then blinking purple lights mean Putting, Ball, and Club. If you press the OK button on the GCQuad, go to Tracking Mode and then use the up/down buttons to highlight Putting and press OK on that option. Putting should be set to On when you want to capture full Putt data.
If you require additional assistance, please email support@optimumcompanies.eu